Poor water pressure hindered efforts at Saturday apartment fire, officials say | News
Title (Max 100 Characters)
Poor water pressure hindered efforts at Saturday apartment fire, officials say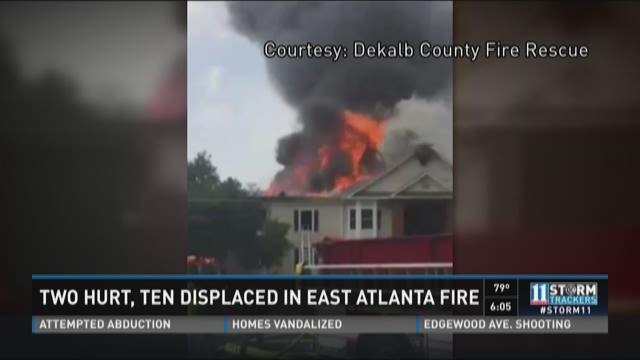 ATLANTA -- Fire officials believe an attempt to fight an apartment blaze on the east side of Atlanta was hindered by poor water pressure at a hydrant.
The fire happened at Highlands of East Atlanta Apartments on the 2000 block of Flat Shoals Road, Saturday, and 10 units were destroyed.
When crews arrived the fire had already broken through the roof of the apartment building. Efforts were only complicated by issues with water pressure at the hydrant which forced them to find another.  While this was happening, the roof caved in.
Captain Eric Jackson with DeKalb Fire and Rescue said it's the apartment's responsibility to make sure the hydrants are working properly.
All of a sudden, everything is spreading," Russell Williams said. "It went from there; we lost everything. The whole roof caved in. Water damage - the whole building."
Williams said the fire completely destroyed his girlfriend's apartment.
The department reported two injuries - one resident who was hurt trying to put out the fire with an extinguisher and another who suffered smoke inhalation.
Hours later, officials said they were still on the scene putting out hot spots.
Management at the apartment complex could not be reached for comment.